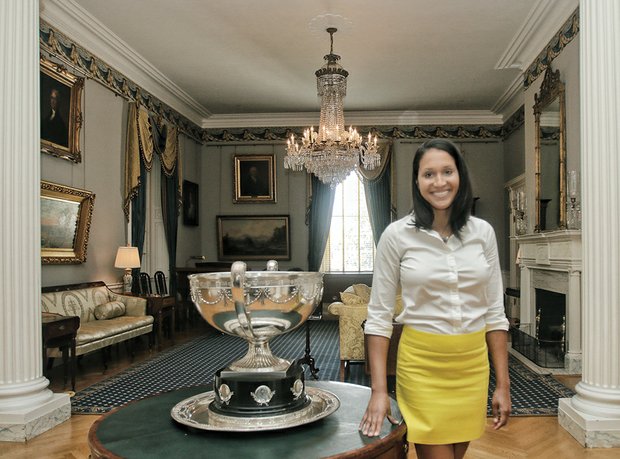 Kaci Easley shows off a portion of the ornate first floor of the 19th century mansion that has served as the residence for 55 governors since it opened in 1813.
Stories this photo appears in:
Kaci M. Easley is carrying on a proud family tradition of public service. Her late maternal grandmother, Iona W. Adkins, served as clerk of Charles City County Circuit Court from 1967 to 1988. She was the first African-American woman to be elected clerk of a court of record since Reconstruction. The Virginia House of Delegates honored her in a resolution shortly after her death in 2004.