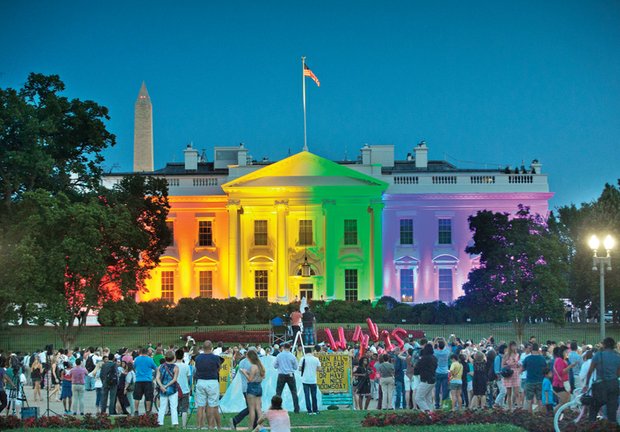 The White House is illuminated last Friday with rainbow colors in commemoration of the Supreme Court's ruling legalizing same-sex marriage nationwide.
Stories this photo appears in:
We are pleased with the U.S. Supreme Court's ruling expanding the legal right of same-sex couples to marry nationwide. Virginia has allowed gay couples to marry since October, thanks to a ruling from the 4th U.S. Circuit Court of Appeals. This new decision from the nation's highest court, which was met with jubilation, eliminates the checkerboard approach to gay marriage that called into question the legal rights of gay couples just moving from state to state. The ruling also eliminates any guesswork about whether a same-sex partner can be covered under family health insurance or receive survivor's benefits or a pension.