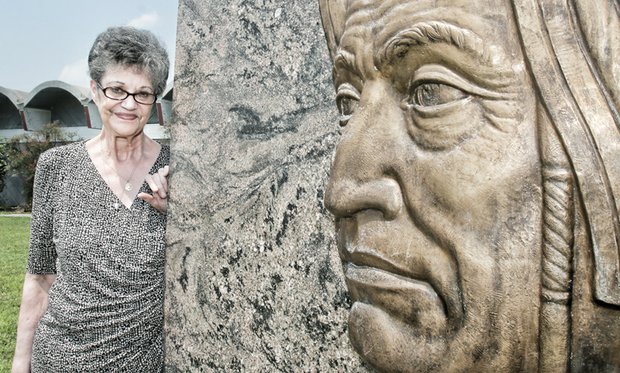 Joyce "Pale Moon" Krigsvold, a volunteer at the Pamunkey Indian Museum and Cultural Center on the reservation and an expert potter, stands near a likeness of the first Pamunkey chief, Powhatan, on the tribal grounds in King William County.
Stories this photo appears in:

Defeated in battles with the English invaders who took their land, the Pamunkey Indians have been on a reservation and under the thumb of Virginia's government for more than 350 years — long before there was a state. Now the dwindling descendants of Pocahontas, Powhatan and other members of the tribe that met the first English settlers to Jamestown in 1607 are one step closer to gaining their independence — and separation from Virginia.