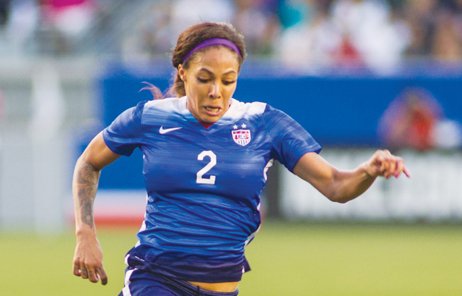 Sydney Leroux, wearing No. 2 for the U.S. team, moves the ball forward during a recent match against Mexico in Carson, Ca. The U.S. team won 5-1
Stories this photo appears in:
Talent plus controversy equals Sydney Leroux. The 25-year-old striker figures heavily into the main plot — and subplot — for this year's Women's World Cup soccer tournament.