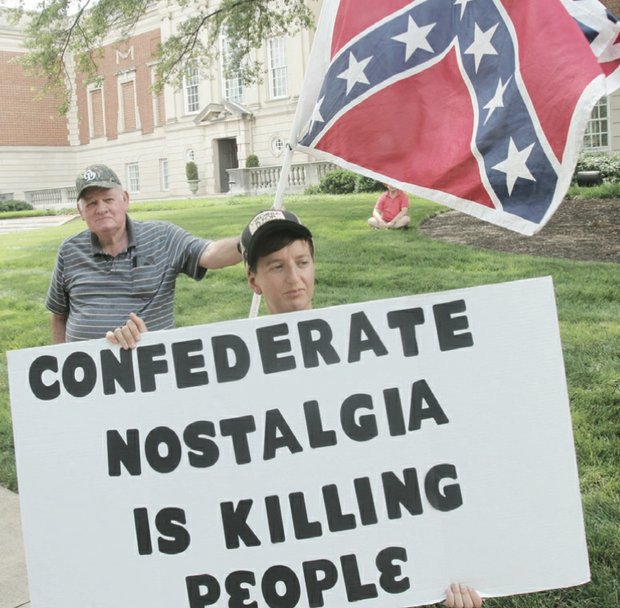 Sydney Lester of the Virginia Flaggers carries the Confederate battle flag during his group's protest last Saturday in front of the Virginia Museum of Fine Arts on the Boulevard. The museum has removed the symbol of hate from the Confederate Chapel located behind the museum. When the Virginia Flaggers were spotted, Camille Rudney and members of Justice 4 RVA arrived with their own signs in solidarity with Charleston, S.C., calling for the flag to be put away.
Stories this photo appears in:
From the horrific massacre last week in a South Carolina church, the nation is witnessing a historic sea change in attitude regarding the chief symbol of racial hatred that has helped divide this country for so long — the Confederate flag. The flag was used on Civil War battlefields during the bloody four-year fight to keep black people enslaved.