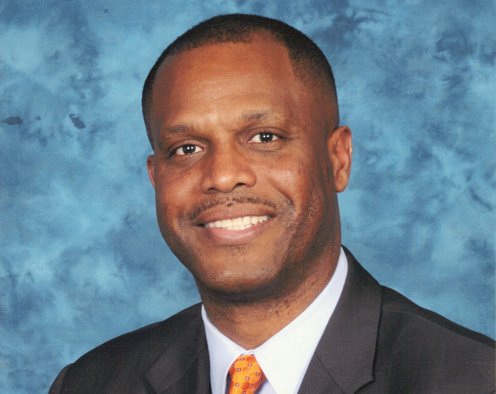 Dr Bedden.
Stories this photo appears in:

Mayor Jones' call to close schools met with resistance
Superintendent Dana T. Bedden is politely rebuffing Mayor Dwight C. Jones' call for closing more schools and squeezing students into the remaining buildings. Instead, Dr. Bedden and his staff are telling the School Board that the only way to close existing buildings is for the city to invest tens of millions of dollars more in new buildings that could accommodate larger numbers of students.

"Everyone should check your emails," Richmond School Board member Jeffrey M. Bourne eagerly alerted his colleagues late Tuesday afternoon prior to a hastily called board budget meeting. The six other board members in attendance then quickly turned to their hand-held electronic devices and scrolled to an email sent to them by Richmond Public Schools Superintendent Dana T. Bedden at 5:07 p.m.