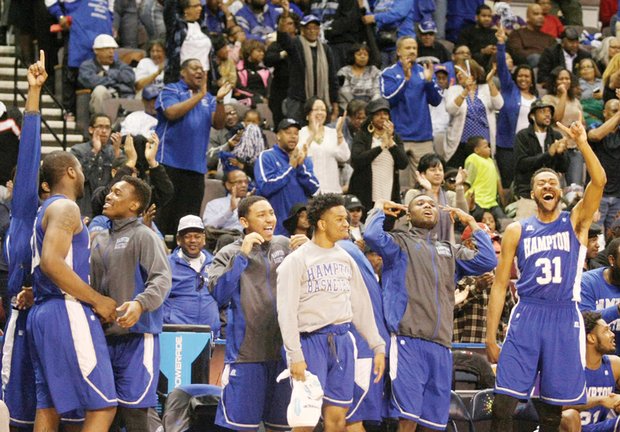 Hampton University's men's basketball team, shown above after winning Saturday's MEAC Tournament in Norfolk, will suit up Thursday night against No. 1 Kentucky in NCAA Tournament play in Louisville.
Stories this photo appears in:

Hampton University is in position to make basketball history. After triumphantly clinching the MEAC title and winning its first-round game in the NCAA Tournament, the Pirates will play undefeated and No. 1 overall seed University of Kentucky on Thursday, March 19, in Louisville, Ky. Hampton is the 68th and last seed overall in the NCAA tournament. CBS will televise the game about 9:40 p.m. Thursday, March 19.