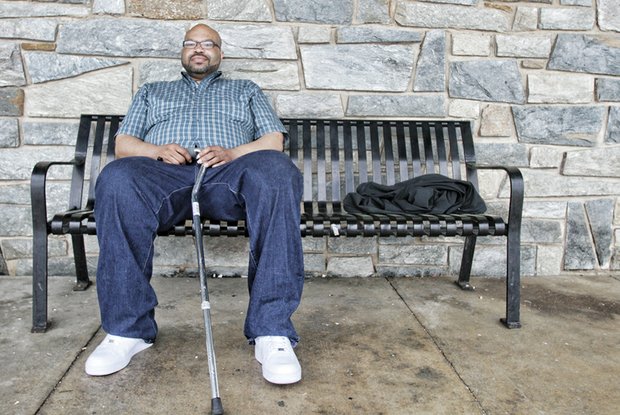 Roderyck Bullock waits patiently for one of GRTC's CARE vans to take him home from the city's Social Service Center on South Side. He only wishes, like many riders, that the service he relies on would be more reliable.
Stories this photo appears in:

Roderyck Bullock has somewhere to go almost every day, but he doesn't always make it. His ride sometimes arrives late. Occasionally, it doesn't show up at all.