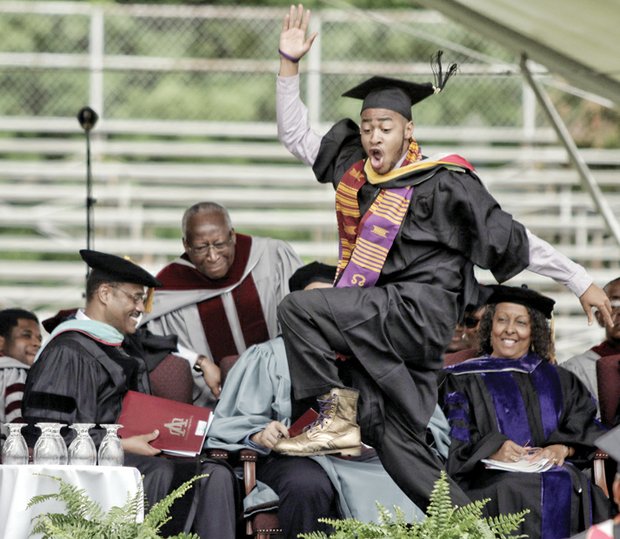 A happy Virginia Union University graduate and member of Omega Psi Phi Fraternity gives a celebratory stomp as he heads across the stage to collect his new degree.
Stories this photo appears in:

"Make your haters your motivators." That was the message Judge James R. Spencer delivered to 320 graduates at Virginia Union University's commencement Saturday at Hovey Field. Judge Spencer, a senior U.S. District Court judge who presided over the recent corruption trials of former Gov. Bob McDonnell and his wife, Maureen, spoke of his own tribulations of overcoming low expectations from others to reach his position on the bench.