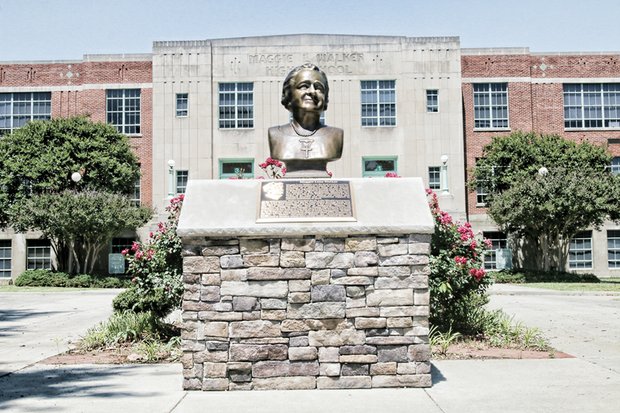 This bust of Richmond's great lady, Maggie L. Walker, sits on Lombardy Street in front of the regional Governor's School that bears her name.
Mrs. Walker, an advocate for civil rights and economic empowerment, is best known for being the first African-American woman to found and become president of a bank.
The school dedicated the bust last year in celebrating her 150th birthday on July 15. Members of the Maggie L. Walker Class of 2011 led the effort to raise the money for the commemorative bust.
It is a bronze replica of a plaster bust of Mrs. Walker that sculptor Paul Beneduce created in 1934 for Richmond's celebration of Maggie L. Walker Month, which took place two months before her death.