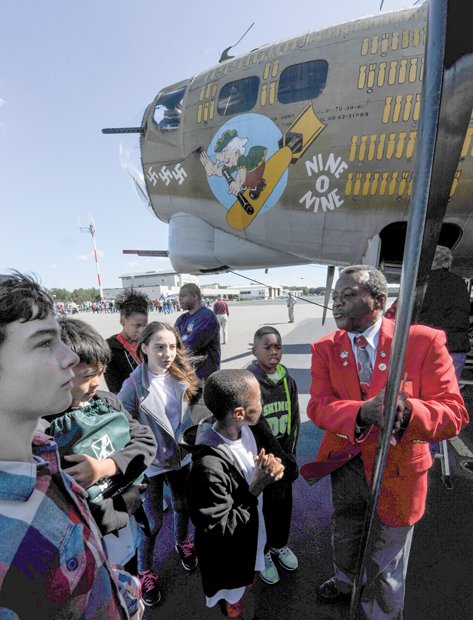 Flying history //
Otis Hooper of the Howard Baugh Chapter of Tuskegee Airmen in Petersburg explains how the renowned African-American airmen escorted bombers like
this B-17 Flying Fortress heavy bomber during important WWII missions. The youngsters participate in the chapter's Youth in Aviation Program. They
met last Saturday at the Chesterfield County Airport, where vintage aircraft from WWII, including the B-17 bomber, were flown in for viewing and aerial tours. The chapter encourages youth education, particularly in STEM areas.