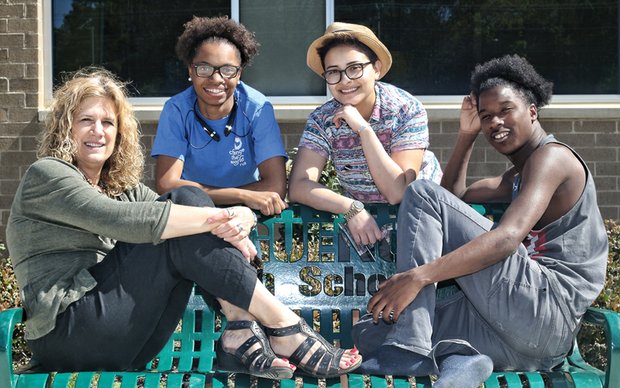 Dr. Natalie May, left, holds an impromptu meeting with three Change the World RVA students. From left, they are Marshé Turner, Leo Reyes and Vincente Johnson. Location: Huguenot High School in South Side.
Stories this photo appears in:

More than 1,600 students in Richmond Public Schools are considered homeless because they lack a traditional place to live. They live in shelters with their families, bunk with relatives or on the couches of friends or find space in group homes or motels.