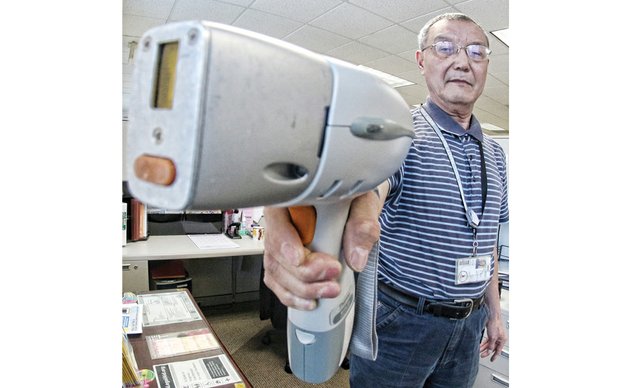 Inspector Ben Yan shows how the lead detector instrument works during a demonstration Wednesday in his office at the Richmond City Health District.
Stories this photo appears in:

Amid the public outcry over the lead-contaminated public water supply in Flint, Mich., it is easy to forget that lead poisoning remains a threat to children across the country — even in Richmond. The Centers for Disease Control estimates that 500,000 young children nationally suffer from lead poisoning that can affect development of their mental capacity, their bones and their organs.