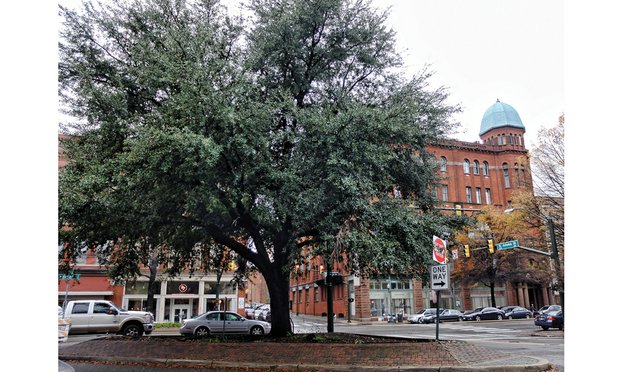 The live oak tree that fills the site of the planned Maggie L. Walker statue and plaza has been the center of debate and controversy. Location: Adams and broad streets in Downtown.
Stories this photo appears in:

Committee votes to remove oak from Walker statue site
The live oak tree will be axed from the site where the Maggie L. Walker statue will stand in Downtown. The tree's fate was sealed Saturday when sculptor Antonio T. "Toby" Mendez met with the Richmond Public Art Commission's Site Selection Team, led by architect Sarah Driggs.