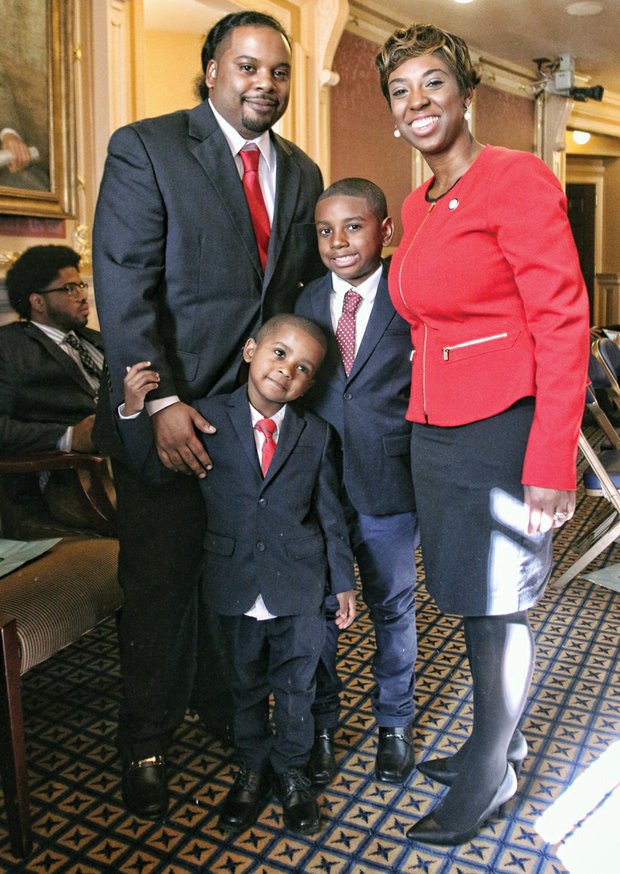 Lady of the House //
Freshman Delegate Lashrecse Aird enjoys a moment
with her family on the opening day of the 2016 Virginia General Assembly session. With her Wednesday are her proud husband, Blaine Aird, and their children, Blake,
left, and Blaine Jr. The Petersburg Democrat was sworn
in Wednesday to her first term in the House. Elected in November, she represents the 63rd House District, which also includes parts of Hopewell and Chesterfield and Dinwiddie and Prince George counties. State lawmakers will meet at the Capitol through mid-March to grapple with major issues, including a new two-year state budget.