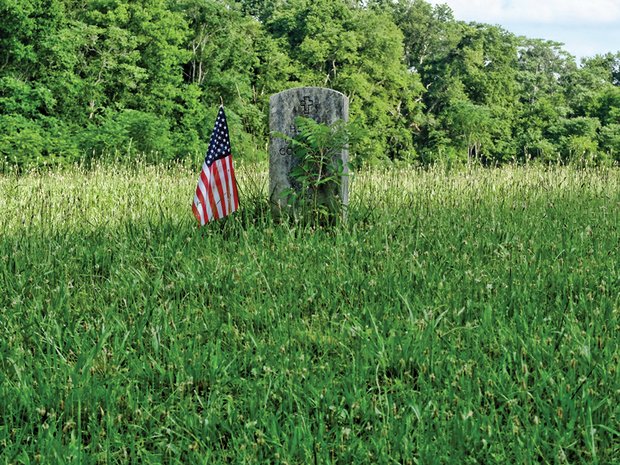 A flag marks a veteran's grave in private Evergreen Cemetery, located off Nine Mile Road in Eastern Henrico County. The Virginia Outdoors Foundation has launched an effort to preserve and protect the cemetery that dates to 1891.
Stories this photo appears in:

Volunteers working to restore two overgrown andneglectedAfrican-Americancemeterieson the border between Richmond and Henrico County are getting significant state support.