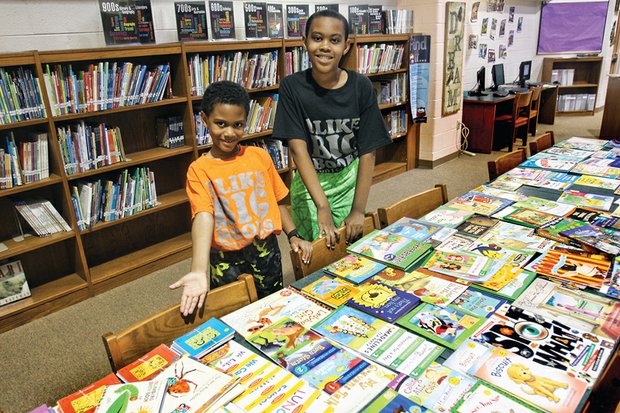 Brothers Jace, 7, left, and Jazz Miles, 10, show off some of the 1,400 books they collected to give to their fellow students at Richmond's Linwood Holton Elementary School. The boys' efforts mean that Holton's 600 students will have at least two books of their own to read during summer break.

Stories this photo appears in:
'The Books Brothers' mobilize for book giveaway at Holton
Linwood Holton Elementary School students Jace and Jazz Miles enjoy reading so much that they wanted to spread their passion throughout the school.