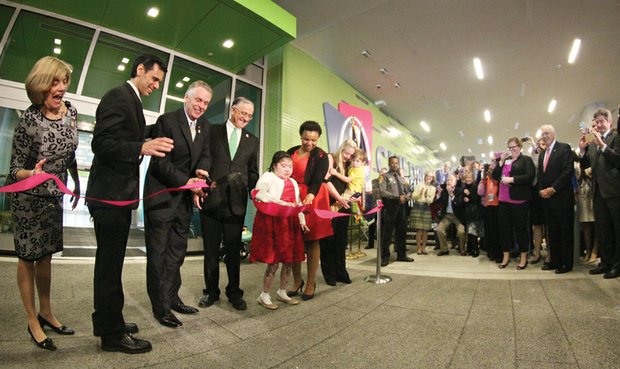 Gov. Terry McAuliffe, third from left, cuts the ribbon at the grand opening ceremony Wednesday. Joining him, from left, Leslie Wyatt, executive director of the Children's Hospital; VCU President Michael Rao; John DuVal, CEO of VCU Health Systems; Brianna Burke and her mother, Nicole Hauser; and Maggie Raph holding her son, Carter.
Stories this photo appears in:

It's being described as the biggest development in child health care in Central Virginia. After more than five years of planning and construction, the new $200 million Children's Pavilion outpatient treatment center was celebrated with fanfare Wednesday, just days before its planned opening to patients and families on Monday, March 21.