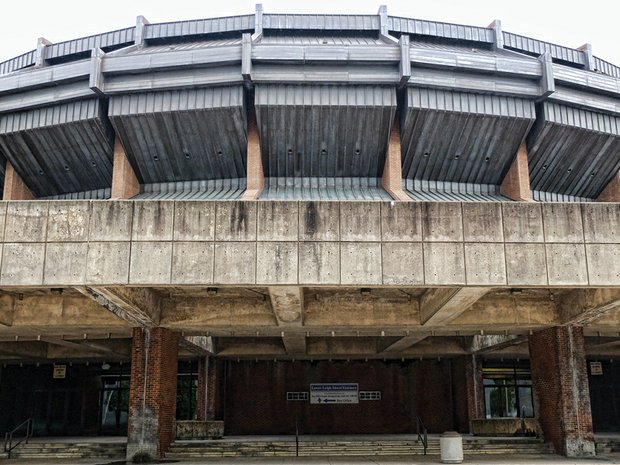 The Richmond Coliseum, now 45 years old, has long passed its prime as a shining example of city progress. Now it is a symbol of the infrastructure challenges the city faces.
Stories this photo appears in:

$1.2B needed to maintain infrastructure
The City of Richmond needs to borrow $1.2 billion during the next 10 years to maintain its streets, provide sidewalks, ensure dozens of bridges remain usable and keep its 84 buildings in good shape, according a mayoral task force examining the future borrowing needs of the city government.