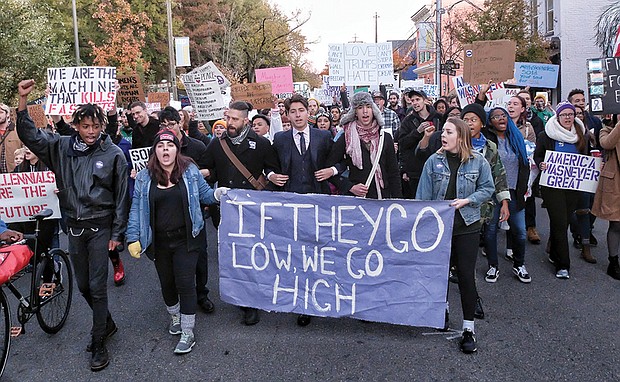 More than 2,000 anti-Trump protesters march from Virginia Commonwealth University to Carytown and back on Saturday. Protests also were held Wednesday at the University of Richmond.
Stories this photo appears in:

Uncertainty reigns as President-elect Trump prepares to take office
President-elect Donald Trump has jangled nerves with his unexpected Election Day victory and his appointment of a firebrand arch conservative, former Richmonder Steve Bannon, as his chief strategist.