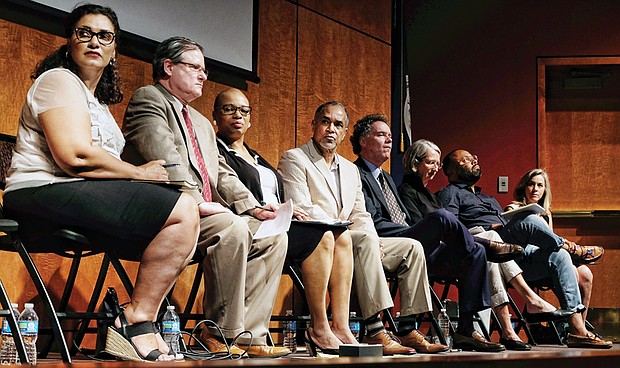 Commission members listen and take notes during the first public hearing Aug. 9. They are, from left, Kim Gray, Co-chair Gregg Kimball, Lauranett Lee, Stacy Burrs, Ed Ayers, Sarah Driggs, Julian Hayter and Coleen Butler Rodriguez.
Stories this photo appears in:

The Monument Avenue Commission's way forward remains murky following its tense and raucous first public comment meeting Wednesday, Aug. 9, at the Virginia Historical Society.