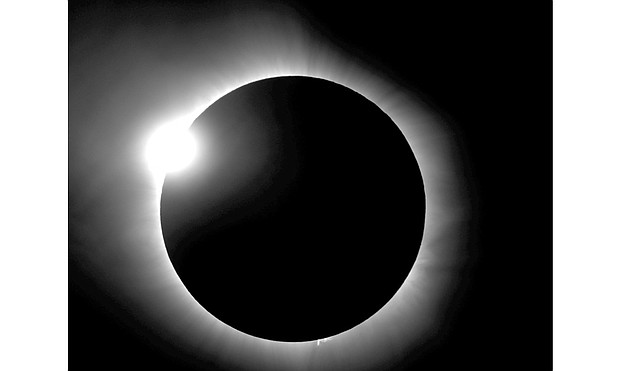 This photo captures the total solar eclipse in Indonesia in 2016. It was provided by Bob Baer and Sarah Kovac, participants in the Citizen CATE Experiment. More than 200 volunteers with the National Science Foundation-funded project have been given small telescopes and tripods to observe the Aug. 21 eclipse from 68 locations across the United States. The images will be combined for a movie.
Stories this photo appears in:

Rare total solar eclipse a chance to see 'pure science'
The last time Carroll Ellis, a geoscience educator at the MathScience Innovation Center in Henrico County, saw a total solar eclipse, the price of a loaf of bread was less than a quarter, the average price of a home was $24,000 and he was learning how to use a microscope, a gift from his parents.