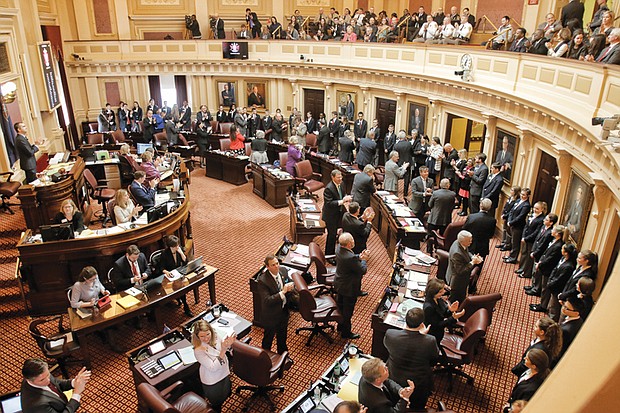 Senators applaud their young pages in the gallery on the session's opening day.
Stories this photo appears in:
Members of the Virginia Legislative Black Caucus said they're proud of what they managed to accomplish in the 2017 General Assembly session, despite being a small contingent of Democrats within a Republican-controlled legislature. "We have worked together to support and vote for legislation that will make a difference in people's lives," said caucus Chair Roslyn C. Tyler of Sussex.