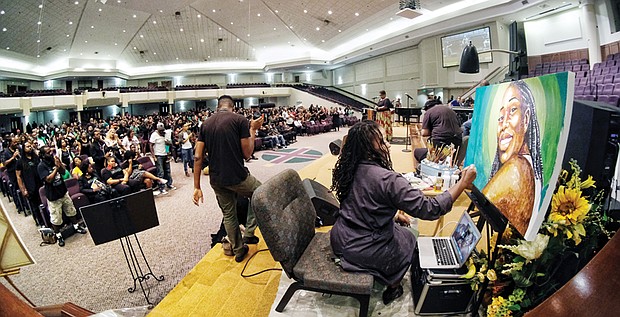 Reshada Pullen-Jireh paints a portrait of Lorna Pinckney as hundreds of friends and relatives celebrate her life Tuesday evening at St. Paul's Baptist Church on Creighton Road.
Stories this photo appears in:

Lorna Pinckney was a driving force in creating Richmond's vibrant cultural scene. For 15 years, she brought poets, musicians and others together for lively performances of spoken word and new music in programs she dubbed Tuesday Verses and held in restaurant settings.