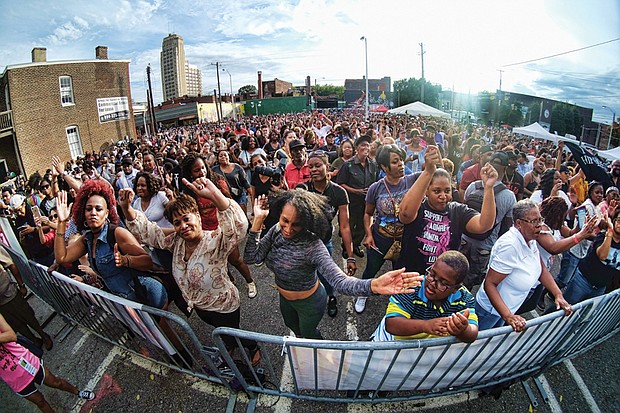 The Art of Noise, Sunday's final act at this year's 2nd Street Festival, brings the noise and the people Downtown to party in a parking lot between 1st and 2nd streets for the 29th edition of this annual celebration of the former "Harlem of the South."
Stories this photo appears in:

Thousands of people are expected to take to the streets of Jackson Ward this weekend to enjoy the history, music, food and art of the 30th Annual 2nd Street Festival.

Music and culture from around the globe will highlight the 13th Annual Richmond Folk Festival. The three-day event, from Friday, Oct. 13, through Sunday, Oct. 15, has the theme "Feed Your Soul." Served up will be 36 performers for every taste — from bluegrass and gospel to Japanese talko drumming and Persian tar and setar, Romanian cimbalom, Peruvian, Irish, Northern Indian Khyal singing, New Orleans brass and zydeco music.