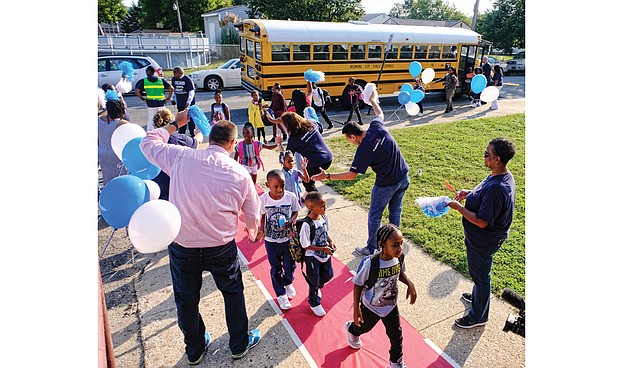 Students are greeted Tuesday at George Mason Elementary School by a cheering squad of volunteers from Capital One. Principal Rose Ferguson and interim Superintendent Thomas E. "Tommy" Kranz are the initial greeters by the school bus door.
Stories this photo appears in:

Improved George Mason Elementary rolls out red carpet for its students
Before the first students arrived Tuesday at George Mason Elementary School, Principal Rose Ferguson walked the halls and the playground in Church Hill, and then checked with teachers and support staff to make sure everything was ready. More than 400 energetic youngsters were expected to bound in for the new 2017-18 school year.