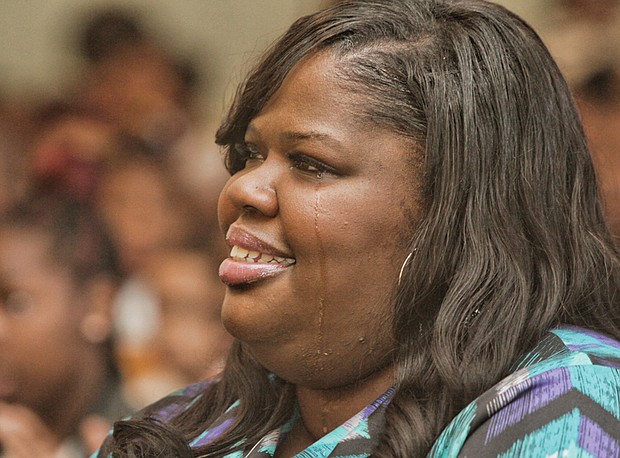 Kiwana Yates, the ousted principal of Carver Elementary School, sheds a tear during a March 2015 school assembly for winning a R.E.B. Award for Distinguished Educational Leadership. The award, given in partnership with The Community Foundation, came with a $15,000 prize. Half was for her personal use. The other half, she said at the time, would be used for educational field trips.
Stories this photo appears in:

During her six-year tenure as principal of George W. Carver Elementary School, Kiwana Yates allegedly orchestrated a major educational scam that ensured students scored high on state Standards of Learning tests even if they could not read well, write well and had not mastered arithmetic.