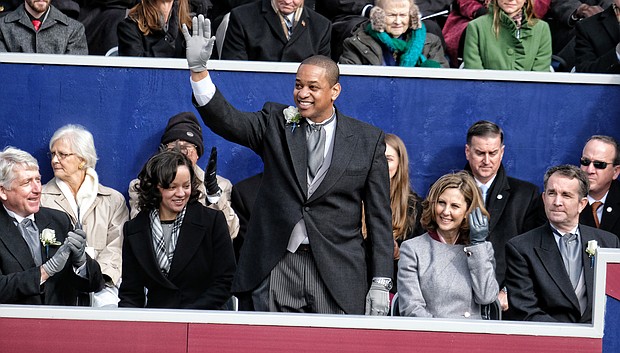 Lt. Gov. Justin E. Fairfax waves to a cheering crowd after taking the oath of office in January. He is only the second African-American to be elected to statewide office in Virginia. His wife, Dr. Cerina Fairfax, a dentist, is seated next to him with Attorney General Mark Herring and First Lady Pam Northam and Gov. Ralph S. Northam, right.
Stories this photo appears in:
During the last 12 months, the Free Press has documented life and events in the Richmond area.