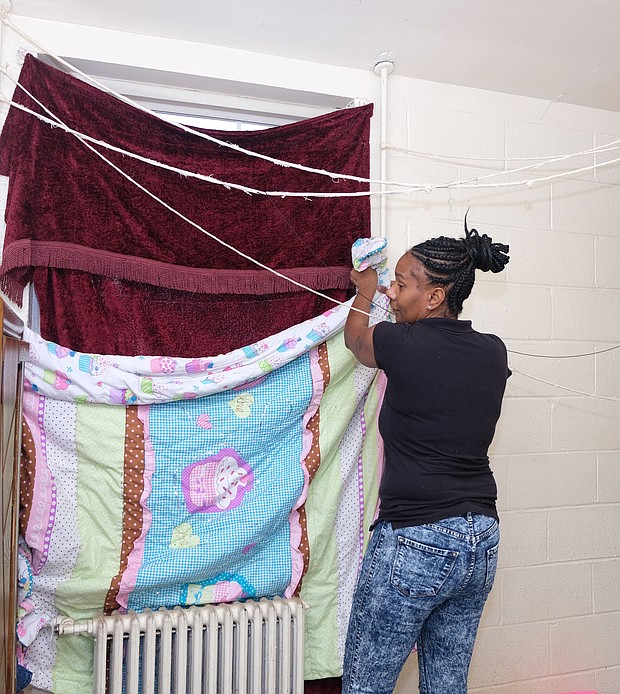 Kanya N. Nash puts blankets and quilts up at the windows to stave off January's cold in her apartment in the Hillside Court public housing community. She was among hundreds of public housing residents impacted by poor maintenance and the replacement of failed heating systems in buildings run by the Richmond Redevelopment and Housing Authority.
Stories this photo appears in:
During the last 12 months, the Free Press has documented life and events in the Richmond area.