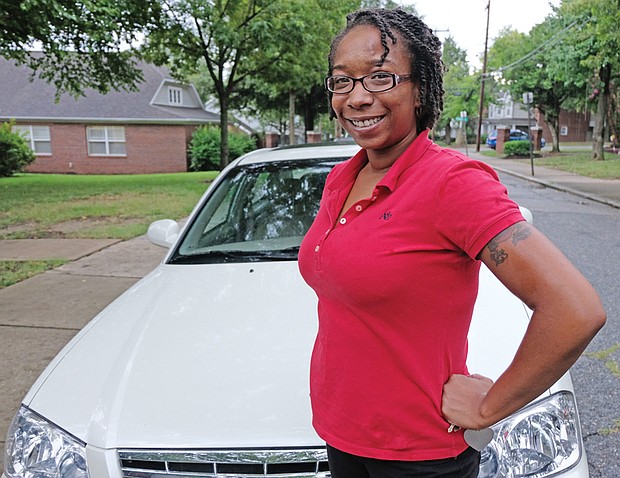 Kiocia Wilkerson of South Side is happy and proud about the 2002 Kia Optima that was presented to her by David L. Williams Jr. and the DLW Veterans Outreach and Training Center during the spring.
Stories this photo appears in:
While living in Richmond's Fairfield Court public housing community for nine years, Kiocia Wilkerson spent much of the time riding buses back and forth to work each day. She also relied on bus transportation to take her two children, one of whom is autistic, to and from school and to doctors' appointments.