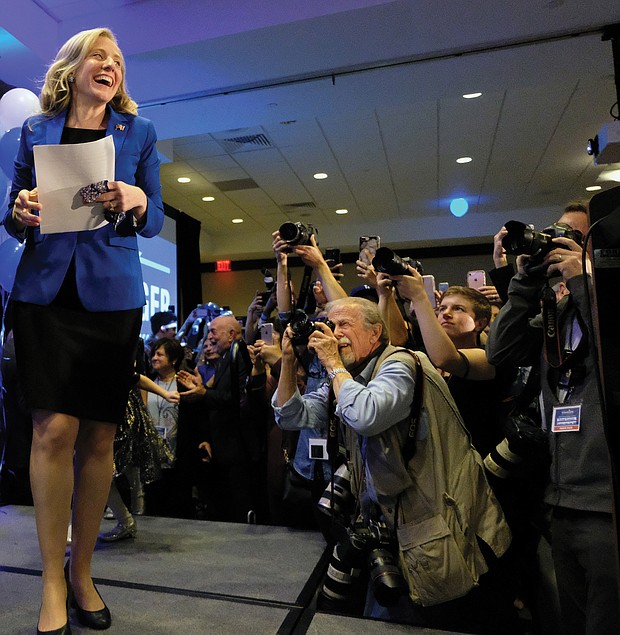 Democrat Abigail Spanberger of Henrico heads to the podium late Tuesday night to claim a razor-thin victory in the 7th Congressional District contest against incumbent GOP Rep. Dave Brat.
Stories this photo appears in:

Voter enthusiasm, coupled with rejection of Trump policies, results in Democrats regaining the U.S. House of Representatives in midterm election
Voters brought an end to one-party Republican rule in the nation's capital in Tuesday's election. Propelled by a surge of rank-and-file enthusiasm and widespread urban and suburban dissatisfaction with President Trump, Democrats took control of the House of Representatives for the first time since 2011.