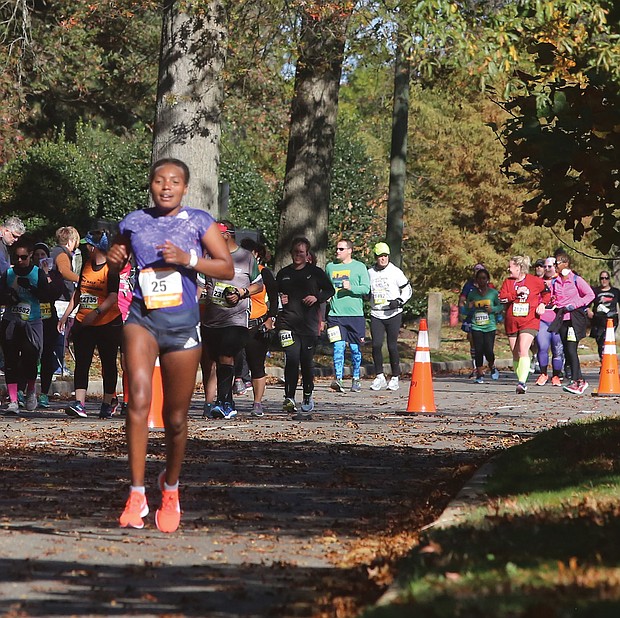 Bose Gemeda Asseta of Ethiopia leads the women's race as she makes her way along Brook Road at the 23-mile mark during last Saturday's Richmond Marathon. Ms. Asseta went on to be the top women's finisher with a time of 2:39:04.
Stories this photo appears in:

Kenyan and Ethiopian runners make up a tiny percentage of the total number of participants in the annual Richmond Marathon. But they're clearly at the head of the pack.