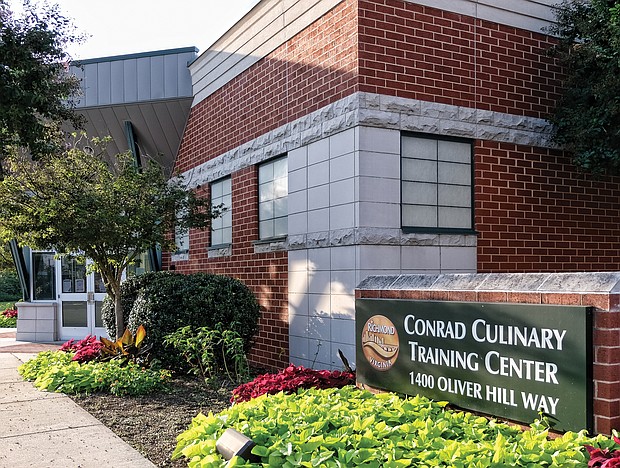 The Conrad Center, located in Shockoe Valley, will be able to accommodate 150 to 175 people as the city's overflow shelter for the homeless this winter. The building initially opened as a soup kitchen and most recently has housed the city Office of Community Wealth Building's job development programs. The culinary program closed more than two years ago.
Stories this photo appears in:

Homeless people in Richmond could face a bigger challenge to survive the coming winter's bitter cold. Instead of heading to the former Public Safety Building near City Hall to stay warm overnight, homeless people will need to go to the Conrad Center at 1400 Oliver Hill Way in Shockoe Valley.