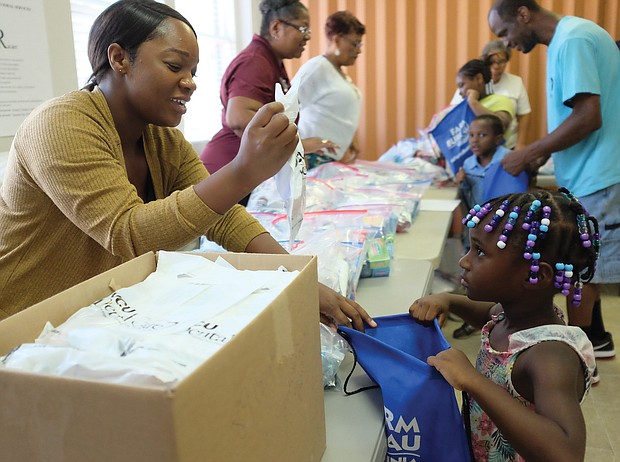 Volunteer Latisha Gordon gives school supplies and other goodies to 4-year-old Jayla Morrison at the Richmond Police Athletic League's Stop the Violence rally last Sunday at Lucks Field in the East End. The event, with free food, beverages and music, was organized to help bridge the gap between Richmond Police and the community, while also helping youngsters get ready for school.
Stories this photo appears in:

We extend our hopes for a good year to the more than 153,000 students attending public schools in Metro Richmond, as well as to the parents and guardians who support them day in and day out.