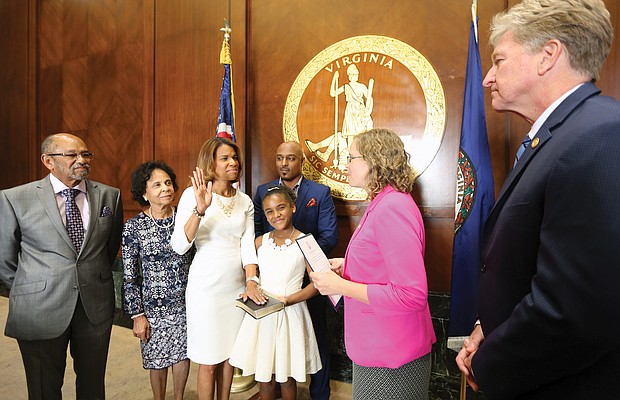 Kemba Smith Pradia, center, is sworn in as a member of the Virginia Parole Board on Sept. 26, by Kelly Thomasson, state secretary of the commonwealth, as her daughter, Phoenix, holds the Bible. Witnessing the ceremony are, from left, her parents, Gus and Odessa Smith; her husband, Patrick Pradia; and Brian Moran, state secretary of public safety and homeland security.
Stories this photo appears in:

The appointment of Kemba Smith Pradia to the Virginia Parole Board by Gov. Ralph S. Northam is being cited as a courageous step by Virginia officials to right criminal justice system wrongs that targeted her generation.