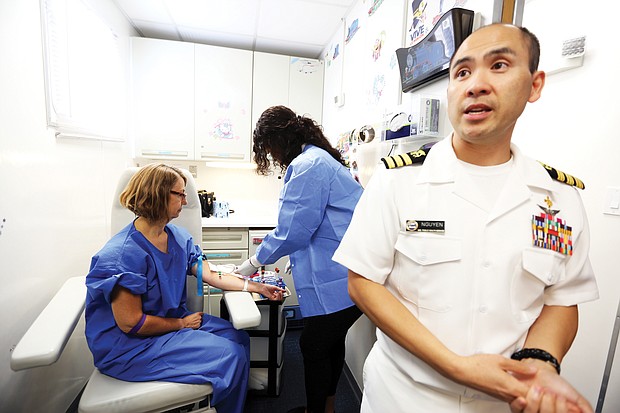 Dr. Duong "Tony" Nguyen shows the inside of one of the mobile examination centers, where various rooms are set up for specific tests. In this unit, the blood lab, phlebotomist Adraiannah Dobson shows the media how blood is drawn from Susan Lukacs, a worker with the Centers for Disease Control.
Stories this photo appears in:

If you've found yourself watching your child's toothpaste use because you've heard too much can damage tooth enamel, you're familiar with the work of the National Health and Nutrition Examination Survey. The initiative recently began its research into the health condition of Richmond.