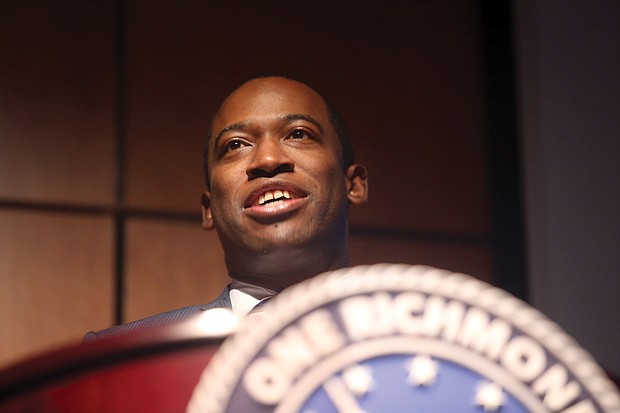 Mayor Stoney
Stories this photo appears in:
When the Dillon Rule, a law limiting local autonomy, was created in 1868, the opinion was state governments would know how to govern better than localities. As a leader of local government, it is baffling this argument still holds weight in 2019. Local leaders do the grueling groundwork in their communities every day. They, not the state, are better informed about their residents' needs and should therefore have more authority to create positive change.

RRHA puts hold on all public housing evictions through December, but residents are skeptical, concerned bigger issues are not being addressed
The Richmond Redevelopment and Housing Authority has frozen all evictions for the rest of the year, following months of growing scrutiny and backlash from residents and housing advocates over the organization's actions and priorities.
Scrutiny of Coliseum replacement plan reveals major gaps
The grand plan Mayor Levar M. Stoney is pushing to replace the Richmond Coliseum with $1.5 billion in new Downtown development does not appear to include enough affordable housing to meet a City Council requirement.