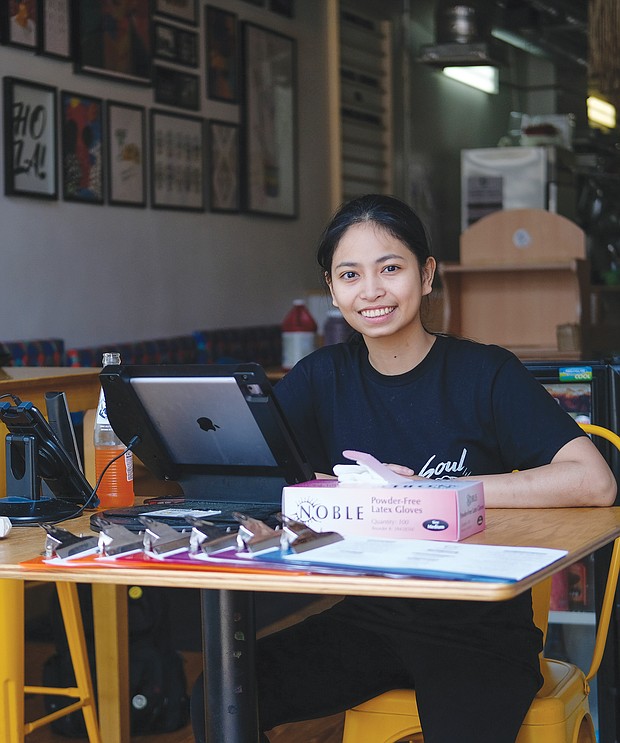 Czarina Deguzman sits in the doorway of Soul Taco to take to-go orders. The restaurant on 2nd Street is one of Soul Taco's two locations in Downtown.
Stories this photo appears in:

The coronavirus pandemic may have slowed or closed some businesses, but it hasn't dampened the community spirit of merchants in the 300 block of North 2nd Street in Jackson Ward.