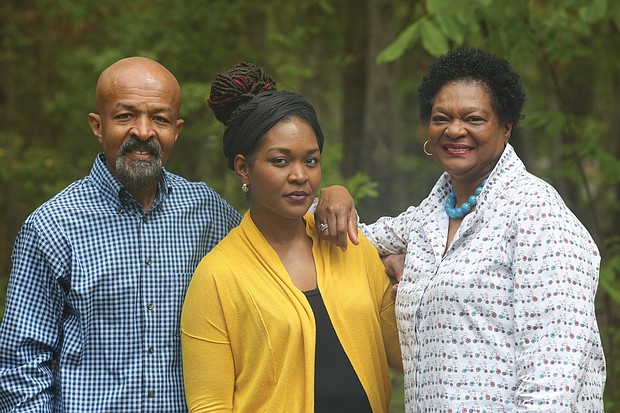 The McQuinn family is on the mend after Delegate Delores McQuinn, right, and her husband, Jonathan McQuinn, 63, and their daughter, Daytriel McQuinn-Nzassi, 37, were stricken with the coronavirus. They were in quarantine at the McQuinn family home in Varina. Ms. McQuinn-Nzassi's husband and young daughters, who also were in the house, didn't contract the virus
Stories this photo appears in:

Delegate Delores McQuinn is on a mission to help others avoid getting the coronavirus after she and her family were stricken
When Delores Jordan Mc- Quinn was a promising youngster volunteering for voter registration efforts in the Bungalow City neighborhood of Eastern Henrico County, she would always do her best to get the word out — register and vote. She did so well that, one year, she was chosen Miss NAACP of Henrico County.