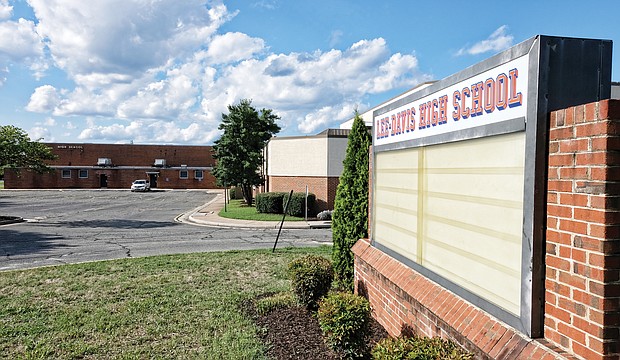 Hanover Branch NAACP officials claim the county school Board bowed to pressure from the Hanover County Board of supervisors to re-install signs bearing the Confederate school names. this one, outside the high school, went back up on the marquee just days ago.
Stories this photo appears in:

The Hanover County School Board has temporarily re-installed the signs of two Hanover schools named for Confederates, just weeks after voting to rename the schools and their mascots to eliminate ties to the Confederacy.