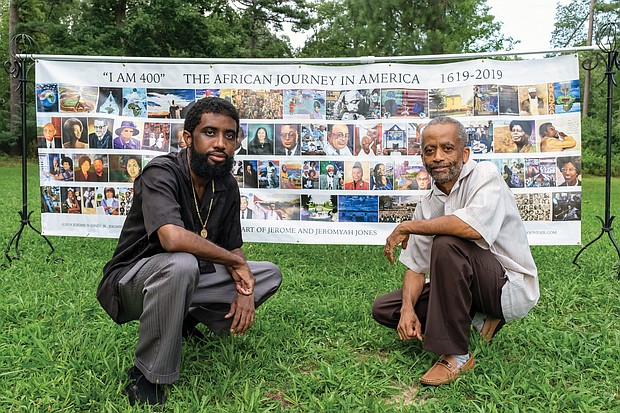 Artists Jeromyah Jones, left, and his father, Jerome W. Jones Jr., display their "I AM 400" banner outside at Pine Camp Cultural Arts and Community Center. It shows many seminal events and people in African-American history during the last 400 years.
Stories this photo appears in:

Local artists Jerome W. Jones Jr. and Jeromyah Jones, known for their portraits of prominent figures, received a tidal wave of interest from across the country after a recent interview on NBC's "Today" show.