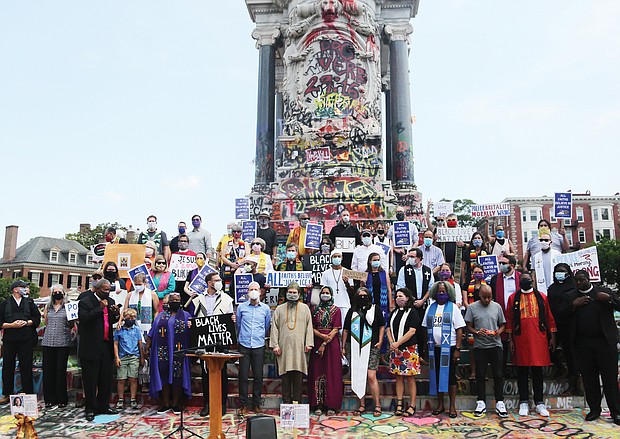 More than 40 faith leaders from a variety of faith traditions call for an end to police violence against those protesting racial injustice during a news conference Tuesday at the base of the Lee statue on Monument Avenue. Protesters renamed the area Marcus-David Peters Circle to bring attention to the 2018 death of the 24-year-old biology teacher who was shot and killed by a Richmond Police officer during what has been described as a mental crisis.
Stories this photo appears in:
From marches to nighttime clashes and courtroom battles, the demand for racial justice and an end to police violence continues in Richmond — now the epicenter of Virginia protests and police actions to control the situation more than a month after they began.