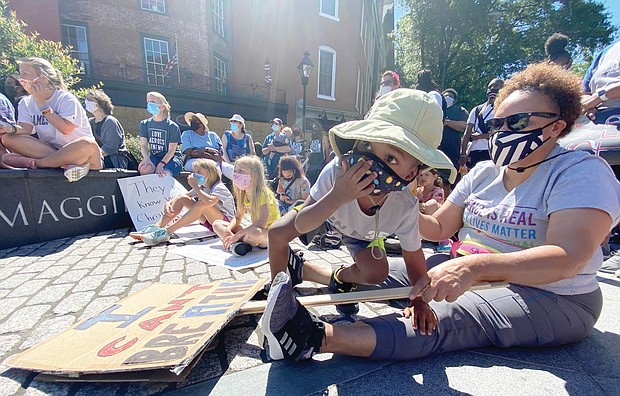 Nelson Foster, 4, participates at the RVA Youth Rally last Saturday with his grandmother, Rita Flowers. The rally drew young people and families to the statue of Maggie L. Walker at Broad and Adams streets in Downtown.
Stories this photo appears in:

Downtown echoed with the sound of cheers last Saturday as more than a hundred young people and their families gathered for the RVA Youth Rally at the Maggie L. Walker statue and shared their ideas for building a better future.