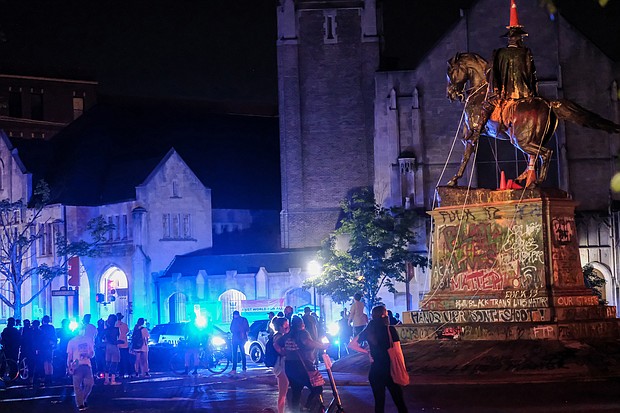 Ropes hang from the statue of Confederate Gen. J.E.B. Stuart at the intersection of Monument Avenue and Lombardy Street as protesters tried to topple it Sunday night. Police later arrested six people.
Stories this photo appears in:
Ban the tear gas, pepper spray, flash bangs and rubber bullets that Richmond Police and their law enforcement partners have used repeatedly to disperse protesters clamoring against police brutality and racial injustice. That's the cry from two Richmond City Council members who have witnessed the demonstrations and choked on the tear gas, and believe its use by police needs to end.