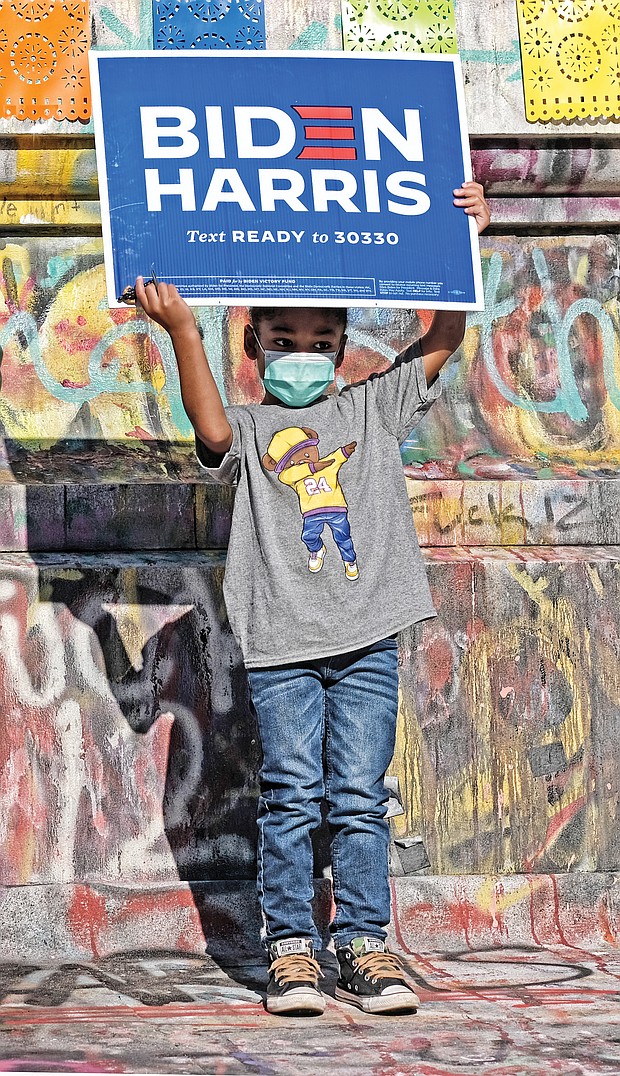 Aiden Porter holds up a biden-Harris campaign sign Saturday in celebration of the Democrats' victory in the presidential election. The 4-year-old stood at the base of the Lee statue on Monument Avenue, where he was celebrating with his mother, Jasmine Howell.
Stories this photo appears in:

Democrat Joe Biden is calling this "a time for healing" in claiming victory in the 2020 presidential election.