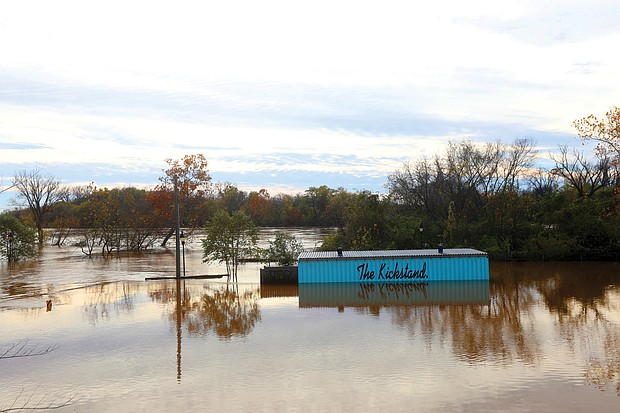 The river's surge was fueled by the 4 to 8 inches of rain that slammed upstream sections of river to the west on Nov. 11 and 12, according
to the National Weather Service. That amount of rainfall was well above the nearly 2 inches of rain recorded on Richmond gauges. One inch of rain equals about 10 inches of snow.
As of Tuesday, the flood gates were open again as the James River had receded and was running below 3 feet at the Downtown city locks, the USGS reported.