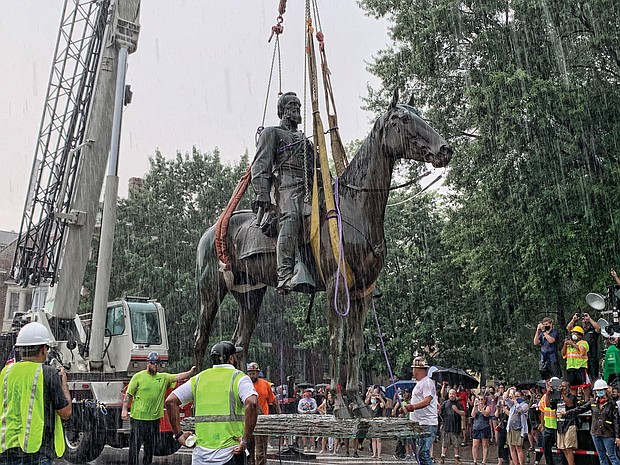 After more than 100 years, the statue of Confederate Stonewall Jackson on Monument Avenue came down to the cheers of throngs of people July 1 shortly after Mayor Stoney's emergency order for the racist symbols to be removed.
Stories this photo appears in:

Devon Henry paced in nervous anticipation because this was a project like nothing he'd ever done. He wore the usual hard hat — and a bulletproof vest.