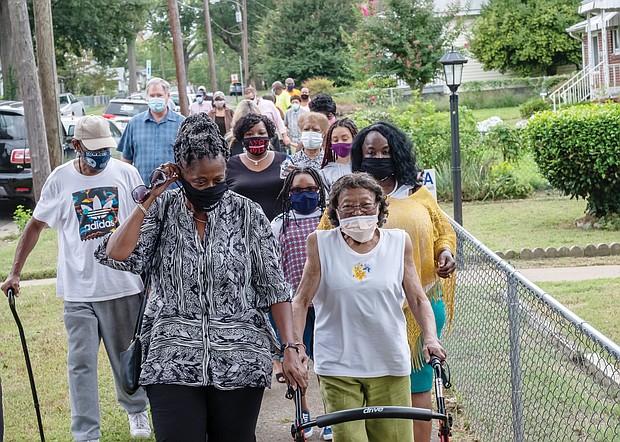 How do you honor people for making a community better?
Post an honorary street sign to recognize their contributions.
That's what happened last Saturday in South Side as new signs saluting veteran civic leader Rosa Jones and the late Johnny R. Battle were unveiled near their homes in ceremonies spurred by 8th District City Councilwoman Reva M. Trammell.
Ms. Jones, right, who has served as president of the Oak Grove Civic Association for 20 years, is escorted to the ceremony at 1700 Fairfax Ave. by Pam Smith and dozens of others.