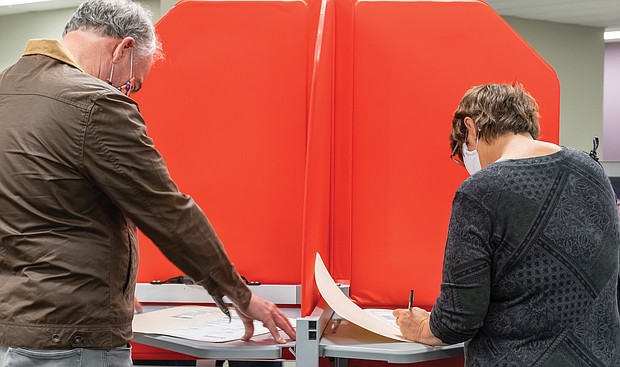 U.S. Sen. Tim Kaine and his wife, Anne Holton, former state secretary of education, mark their ballots last Friday at the Richmond Voter Registrar's office on West Laburnum Avenue in North Side. They were among roughly 700 voters who showed up for the first day of early, in-person voting for the general election.
Stories this photo appears in:

West Laburnum Avenue was buzzing with activity last Friday as roughly 700 people arrived throughout the day at the Rich- mond Voter Registrar's Office to cast ballots on the first day of early voting in Virginia.