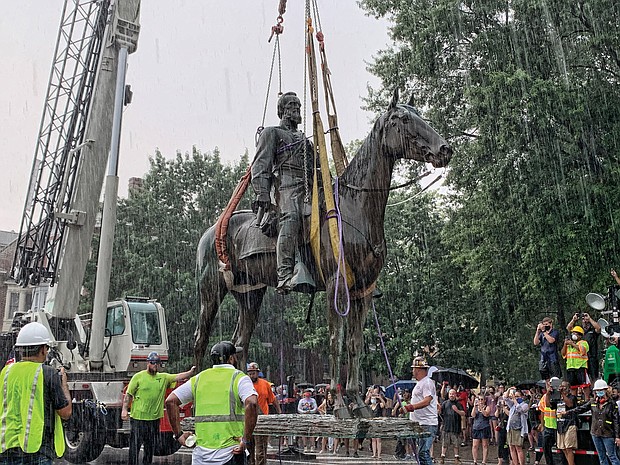 A crane hauls away the massive, 100-year-old statue of Confederate Gen. Thomas "Stonewall" Jackson from its pedestal at Monument Avenue and Arthur Ashe Boulevard during a downpour on July 1, 2020.
Stories this photo appears in:

Mayor Levar M. Stoney cleared in special prosecutor's probe of the city's awarding of $1.8 million contract to remove Confederate statues
No bribes. No kickbacks. No evidence of corruption in the use of taxpayers' dollars. That's the conclusion of a six-month probe to determine if Mayor Levar M. Stoney engaged in any wrongdoing in the award of a $1.8 million contract to a contractor to take down the city's Confederate statues in July 2020.